The AEA Malawi Jericho Project proved to be a successful strategy in providing medical, youth and children outreach in Malawi. The three-day medical outreach was held in Ntaja from Thursday 25th – Saturday 27th of August 2022. The Jericho project involved providing free medical care and prayer intercession to patients who were attended to by Christian medical doctors. Counselling and prayers for individuals were also done.
The Evangelical Alliance of Malawi (EAM) secretariat was represented by Bishop G Mwalabu, Rev. Abusa, Rev. John Lodzani, EAM Machinga Chairman and Rev. Doreen Lupiya, EAM Machinga Treasurer. The Association of Evangelicals in Africa was represented by its Mission's Executive Director, Rev. Dr Eloi Dogue, Lilian Maranga, Arnold Okoti and Christine Sande.
The team travelled into Ntaja Village on the 23rd of August 2023 and held a grassroots-level meeting with the Ntaja Church Leaders Fraternity. The organizing team then proceeded to pay a courtesy call to the Yao Paramount Chief Kawinga, Hon. Mataka. Chief Kawinga graciously received the team and was briefed on the project preparations. He responded with much favour to all of the plans. He felt the project would be a great blessing to his people and requested that the same would be done in other areas, as his people have many health challenges. "Three days at Ntaja! Why can't you do two days there, one at Nkoola?" He requested.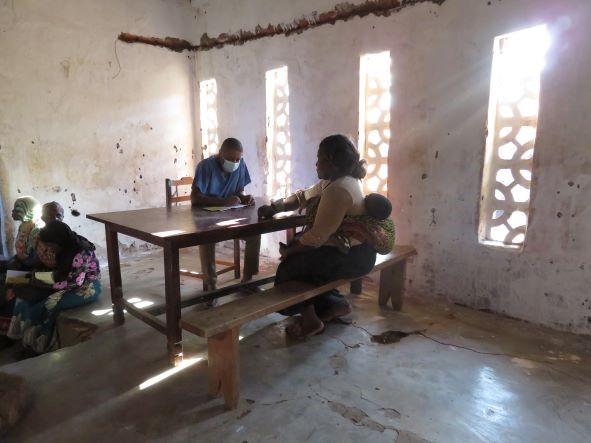 People seeking treatment would arrive as early as 7 am. The doctors worked long and hard, attending to a total of 682 patients by the 3rd day. All that came, received individual consultations, prescriptions and medicines disbursed free of charge. Men, women, children, babies, and the elderly all came. The medical team testified of their joy at not only diagnosing illness and prescribing medication but knowing that the patients would get the full dose as necessary. To God be the Glory.