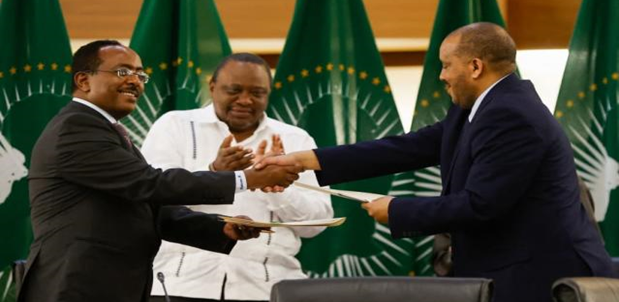 The Association of Evangelicals in Africa would like to thank God and applaud the Government of the Federal Democratic Republic of Ethiopia and the Tigray Regional leadership for signing the Peace and Disarmament Agreement.
We commend the two sides' dedication to the African Union-led peace process, which will establish the right conditions for Ethiopia to foster long-lasting peace and political stability.
This agreement speaks to the cessation of hostilities, systematic, orderly, and coordinated disarmament. The peace initiative aligns perfectly with AEA's long-term vision of the 'Africa God Wants'. Where children go to school and realize their dreams, all citizens are equal and have equal access to opportunities and amenities, where leaders are stewards of God's resources for the benefit of all, where peace reigns and guns are silent.
AEA calls all Christians worldwide to pray for the success of the critical implementation process in fostering cohesion, integration, peace and reconciliation for the people of Ethiopia. AEA endorses the African Union peace initiative and urges all parties, citizens of Ethiopia, regional and international stakeholders to uphold the peace process and to aid in the development and rehabilitation of all communities in Ethiopia that have been affected by the conflict. We are reminded that our Lord Jesus Christ is the Prince of Peace, and all His followers must follow the way of peace. As Matt 5:9 says, Blessed are the peacemakers for they will be called the Children of God.