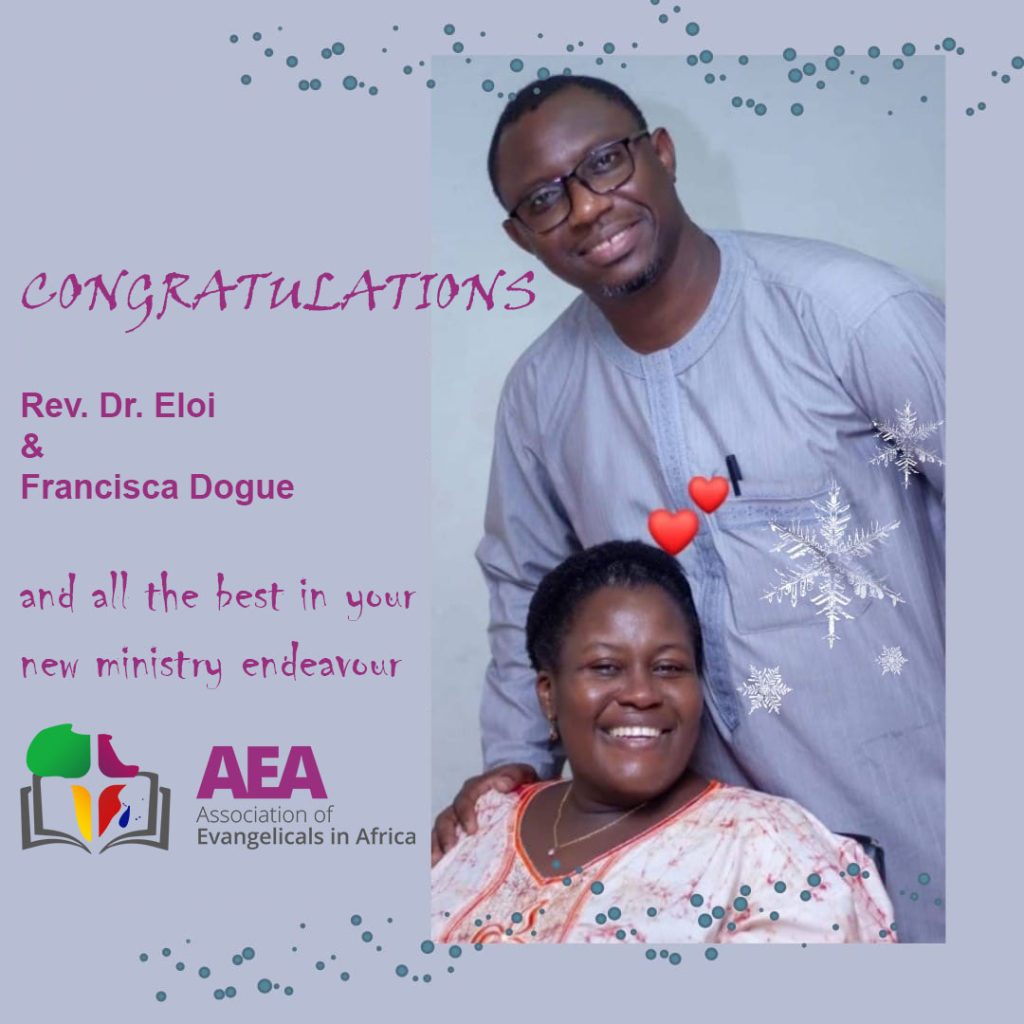 Rev. Dr. Eloi Sobel Dogue has been a devoted servant of God at the Association of Evangelicals in Africa (AEA), serving as the Executive Director for Evangelism, Missions, and Youth since February 2021. His leadership and passion for the gospel have been an inspiration to many across the continent.
Now, he and his wife Francisca Soares Martins Dogue are embarking on a new journey as he joins Our Daily Bread Ministries as the VP Operations for the Africa Region. This is a great opportunity for him to continue to share the gospel and make a difference in the lives of many in Africa.
We celebrate Rev. Dr. Eloi Sobel Dogue's remarkable achievements and contributions to the AEA and the African church. We are confident that his dedication and commitment to the gospel will enable him to lead with excellence in his new role at Our Daily Bread Ministries.
We wish Rev. Dr. Eloi Sobel Dogue all the best in their new ministry endeavour. Their commitment to serving the Lord and impacting lives for Christ is truly commendable. We look forward to seeing the incredible things they will achieve as they continue to share the gospel throughout Africa.