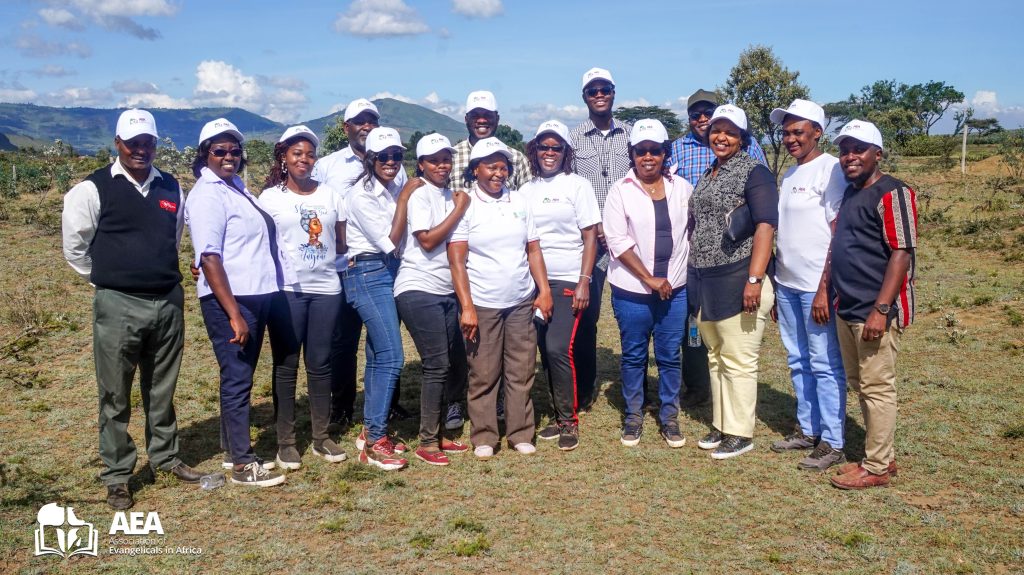 Association of Evangelicals in Africa (AEA) staff members made a trip to Longonot Gate where they made prayers to God concerning the 22- acre land donated to AEA and Africa International University (AIU). This donation was done in 2018 by Longonot Gate Directors as their contribution towards God's work through ministry and will be used for the development of the Adonai Missions and Leadership Centre.
Longonot Gate is a new resort city in Naivasha, currently under construction on 2,400 acres of land and offers residential, leisure, golf, socio and commercial amenities.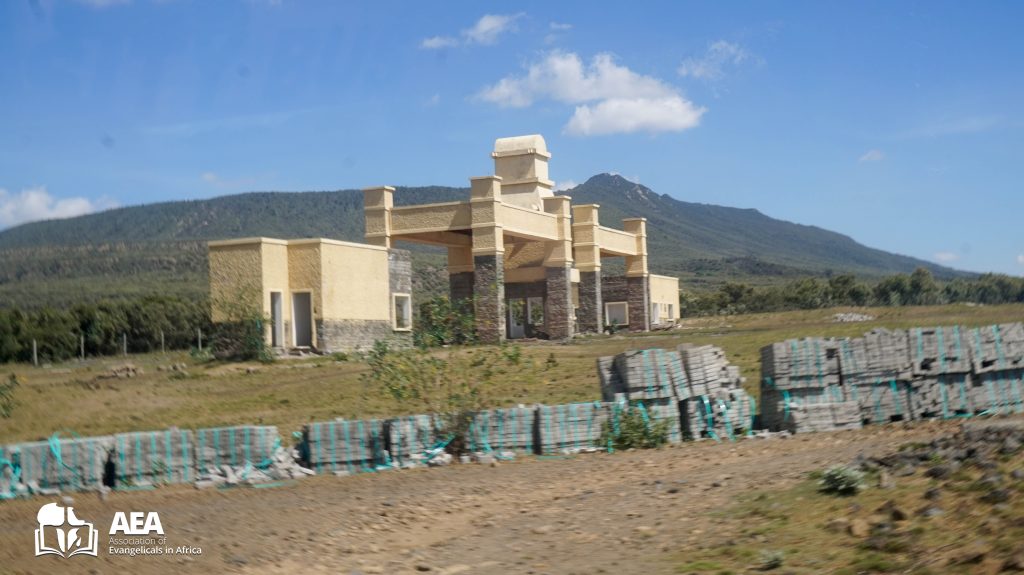 It was proposed that achieving greater contemporary missions and good leadership would create the basis of transforming lives and impacting future generations in Africa and the world.
The Centre would train contemporary missionaries from African countries send them to undertake mission work in Africa and the world. The Leadership Development would target equipping Christ-centred leaders from all sectors of life to champion the Transformation Agenda.
The proposed areas of training are:
1. Communication Evangelism; Print Media (Newspapers), Social Media, TV and Radio.
2. Music Evangelism
3. Sports Evangelism
4. Entertainment and Creative Arts Evangelism
5. Language and Culture Studies
6. Missionary support, sustainability and exit strategies
7. Sound biblical Christian Theology and Doctrine as a foundation course.
8. Research and Evangelical Mapping
9. Resources
The contemporary Mission School would offer Mission training to college and/or university graduates of Theology and Pastors specifically for modern evangelism, focusing on the current future and global trends.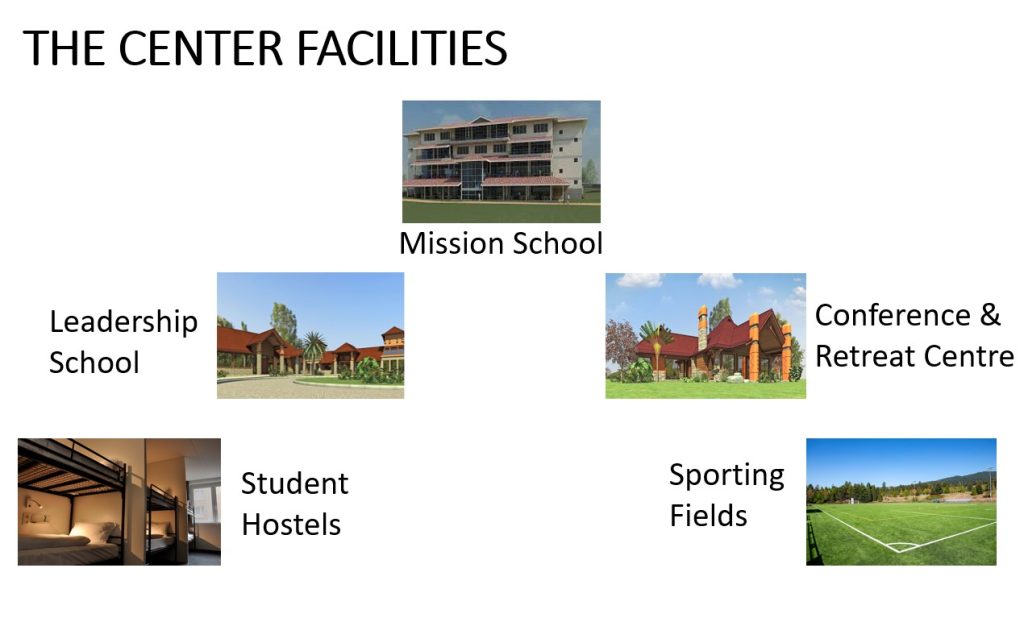 Good Leadership is a key factor in transformation of lives and nations. Further to this, in late 2013, the Purpose Centre under Pastor Julian Kyula invited Dr. Myles Munroe to visit Kenya as a guest speaker at a Leadership Conference. During the visit, Dr. Munroe indicated his desire to develop a Leadership School in Africa, with Kenya being the preferred location.  To this regard, Pastor Kyula introduced him to Lee Karuri- an architect and businessman- whom Dr. Munroe requested to design the school, to which Mr. Karuri accepted. Lee has carried the burden of the Vision of the Leadership School after the sudden demise of Dr. Myles Munroe.